Primary Agricultural Co-Operative Society (PACS)
5+ years of experience, 50+ satisfied PACS since 2011
Our Offerings
Consultancy Services

We work on every possibility to get the work done to make your business grow. We use cutting edge technology and adapt ourselves with the latest technology. We work as consultant and provide solution to our customer needs.

Creative Services

Our team comprised of passionate, focused and intense employees who bring creativity in their work and develop application in a unique way.

Technical Services

We are one of the emerging software companies in India. We always focused on making our client happy and satisfied with our work. Our solution on technical aspects helps a client business to grow to its excellence.

Internet Promotion

In today's scenario, it's not only to have a website built, but also needs the web presence to be felt. It has to be on the top of the search engine. We help your website getting a top rank on all top search engines.
Primary Agricultural Co-Operative Society (PACS)
PACS or Primary Agricultural Credit Society formation was aimed primarily for sanctioning loan at macro level to promote various farming activities comprising local ancillaries as well to generate jobs in the village. Various state governments and central government jointly extended their support to these societies which drive the agricultural movement across India.
Our understanding of the scope is to develop a system software application covering the features as mentioned below and implement the same with proper training and guidance.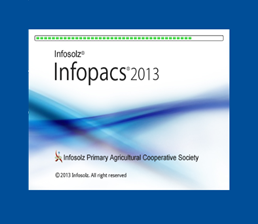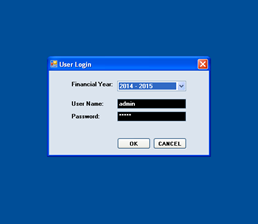 Features: (Summary)
To maintain the membership details
To maintain the loan criteria and the loan details from loan application, loan approval, and loan disbursement
To manage the loan repayment and the receipt
Ledgers managing loan / share / thrift fund / guarantee fund
Periodic statement of the members
To maintain the ledger and its related details
To manage voucher related to (receipt / payment / contra / journal)
To maintain the cash & bank book
To manage the general ledger
To manage the day book
To manage the Bank Reconciliation
To generate the Trial Balance
To generate the Profit & Loss Account
To generate the Profit & Loss Appropriation Account
To generate the Balance Sheet
To execute the Fiscal Year End Closure
Infosolz's Proposed Solution
Functional Part: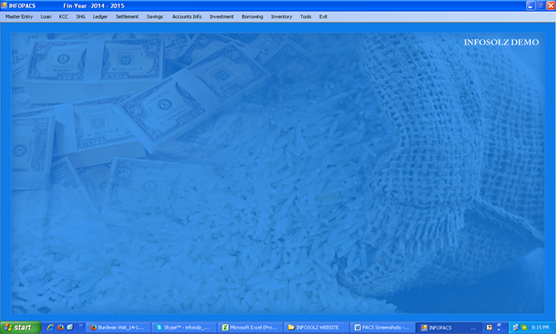 The software application will have the following feature modules:
a. Master Entry:
Co-operative Master
General Member Application
Loan Master
Bank Master
Security Master
Member Opening Balance
Interest Chart for Savings Schemes
b. Loan:
Loan Type Master
Loan Application
Loan Approve & Disbursement
Loan Payment Receive
Loan Recovery
Full Loan Recovery
EMI Reschedule
NPA Register
Report (Detail List, Monthly Due List, Loan Details Report)
c. Kisan Credit Card (KCC):
Agriculture Type Master
Crop Master
Member's KCC Master
KCC Loan Application
KCC Loan Details
KCC Loan recovery
Rebate Disbursement Entry
KCC Loan Ledger
d. Self-Help Group (SHG):
SHG Creation
SHG Installment
SHG Loan Application
SHG Loan recovery
SHG Ledger
e. Ledger:
f. Savings:
Savings Panel
Ledgers (Savings, RD, FD, TD, MIS, Daily Report, Maturity Deposit, Denomination Ledger)
Cheque Submit to Bank
Cheque Cleared by Bank
Savings Interest Calculation
g. Investment:
Deposit Register
Deposit Ledger
h. Borrowing:
Borrowing Master
Borrowing Repay
Borrowing Register
i. Inventory: (Wholesale & Retail)
Supplier Master
Product Category Master
Product Master
Product Price Master
Unit Master
Product Opening Entry
Purchase Entry
Purchase Payment
Purchase Return
Purchase Report
Product Sale
Credit Sale Payment
Sales Report
Stock Report
j. Settlement:
Member Settlement
Settlement Register
k. Accounts Information:
Group Head Creation
Ledger Head Creation
Voucher Entry
Voucher Print
General Ledger
Cash Book
Bank Book
Profit & Loss Account
Profit & Loss Appropriation Account
Trial Balance
Balance Sheet
Daily Cash Book
Cash deposit to Bank
Cash withdrawal from Bank
Dividend Calculation
l. Tools:
Change Password
Back Up & Restore
Add Financial Year
Add user with privilege
SHG Loan Opening Entry
KCC Loan Opening
Term Loan Opening
+91-33-6513-3437
Call us on above and connect quickly with our Representatives OR submit your request by clicking below.